Each member of our team is an expert in his or her field. Together, we provide 'Global Aviation Solutions' to anyone looking for all-in-one aviation solutions.
Andy Fleming
 CEO
Andy has nearly 30 years experience in the aviation field. He began his career in the Royal Air Force and has subsequently held senior board positions with various European airlines and aviation related businesses. His more recent experience, as Commercial Director of a global airline group, saw him specialize in aircraft sales and leasing, financing and capacity planning. As CEO of the ProCharter group Andy oversees the diverse product range that the company now offers to the market through its network of global offices.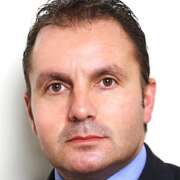 Steve Day
 Managing Director
Steve joined the Procharter team in December 2013, initially setting up the company in Dubai. With over 30 years' experience in military and commercial aviation and logistics, he brings a wealth of experience, much of it involving operating in challenging areas and conditions. He has travelled extensively, and worked and lived in Germany, Cyprus, Iraq, Afghanistan, Asia, Falkland Islands, Former Yugoslavia and several African countries. Steve has been in Dubai with his family for over seven years.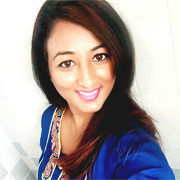 Shihaara Saheed
Operations Director
Shihaara (Shie), joined Procharter in 2014 and, her 15 years' experience in freight forwarding and aircraft charter operations, has been extremely beneficial to her role as Operations Director, for our projects in Afghanistan and Iraq. Originally from Sri Lanka, Shie has lived in Dubai for 10 years.
James E. Saldaña
Visual Communications Director
James has 30+ years of experience working in Africa, Balkans, Middle East and Central Asia on projects ranging from aviation operations manager in support of UN and African Union forces in Darfur Sudan to the design and deployment of logistical management systems used to track the movement of 100 million kg of air cargo per year into Afghanistan in support of American and ISAF forces. James has also led media projects as an accredited journalist to document conflicts in the Balkans, Israel, Palestinian West Bank and Iraq. He is a veteran of the US Army's 101st Airborne Division and possesses a B.F.A. in Art and Design and an M.A. in Mass Communications and Media Arts. James is affiliated with Core Focus Group and IDC Films.
Peter Foggin
 Advisor to the Board
Peter is an accomplished professional in aviation business and financing with over thirty five years' experience. Since 2004 he has worked as an independent consultant or advisor to airlines, aircraft owners, lessors, borrowers or lessees. Focus has been on advising on business issues and the structuring and raising of financing or refinancing of corporate or high value assets. Some of Peter's airline clients include Kenya Airways (continuously from 2002 to 2014, where he has been mandated on >$1.3B), Air Asia ('04 – '05; >$750M), Etihad Airways ('05 – '06; approx. $2.5B) etc.