NDTA Annual Fall Meeting 2023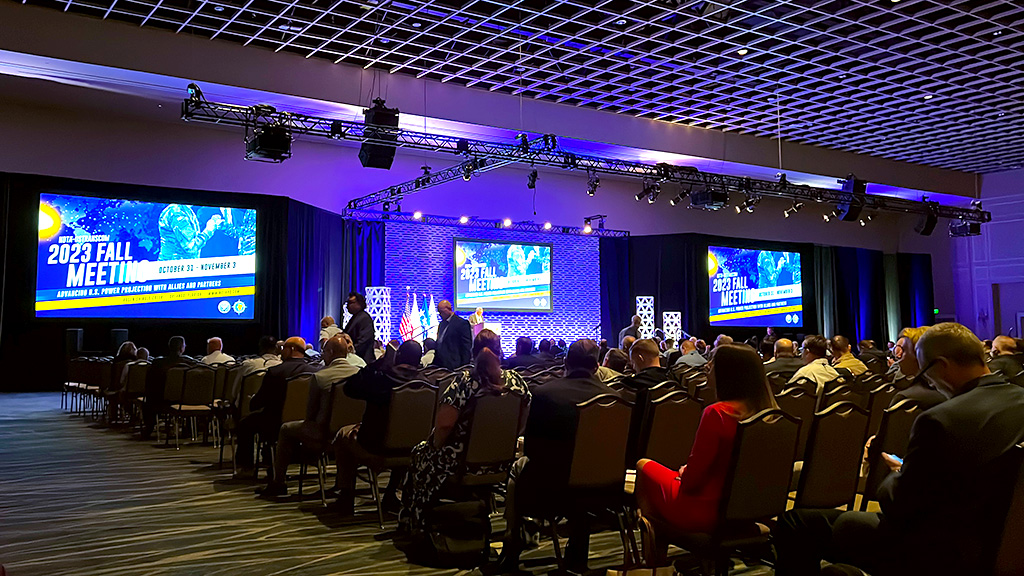 NDTA Annual Fall Meeting 2023
ProCharter is a keen supporter and member of NDTA. We see the value of having a trusted environment where Government, Military, and Private sector professionals can solve pressing challenges in the fields of logistics, transportation and aviation.

– Steve Day, Managing Director, ProCharter
ProCharter was delighted to attend the 2023 National Defense Transportation Association (NDTA) annual Fall Meeting in Orlando, FL.
The program included General Sessions with four to five keynote speakers including the Commander USTRANSCOM and two to three moderated roundtable discussions. Featuring a Transportation Academy consisting of over sixty classes organized under eight topic tracks and taught by general/flag officers and C-suite experts, in a dynamic Expo Hall & Resource Center with opportunities to network and share information. Professionals could receive Continuing Education Units (CEUs) for their certification requirements. Lastly, there was a wide variety of meetings to include government, industry, NDTA Committees, and Young Leader Professional Development sessions.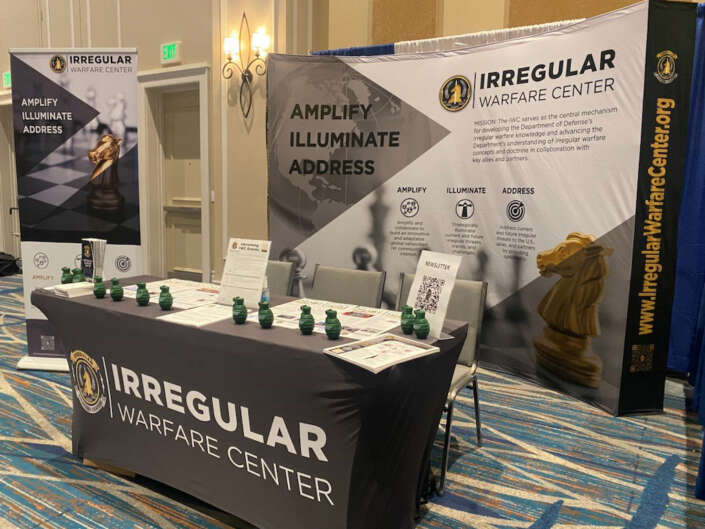 Throughout the NDTA/USTRANSCOM Fall Meeting, Surface Warrior subject matter experts are among those presenting Transportation Academy courses, where information and training are provided about various topics and focus areas for military, government, and commercial partners. The Irregular Warfare Center also participated in this year's conference. During the event, IWC leadership and staff set up an information booth to showcase the Center's mission, objectives, goals as well as answer any questions and provide information about future collaboration opportunities.
Based in the USA, National Defense and Transportation Association (NDTA) serves as a trusted environment where Government, Military and Private Contractors can get together and solve pressing challenges in the fields of logistics, transportation and passenger services.
What a great opening day at the 2023 NDTA Fall Expo! The room was abuzz with conversation as attendees and exhibitors made valuable connections and strengthened relationships with key representatives from industry, military and government.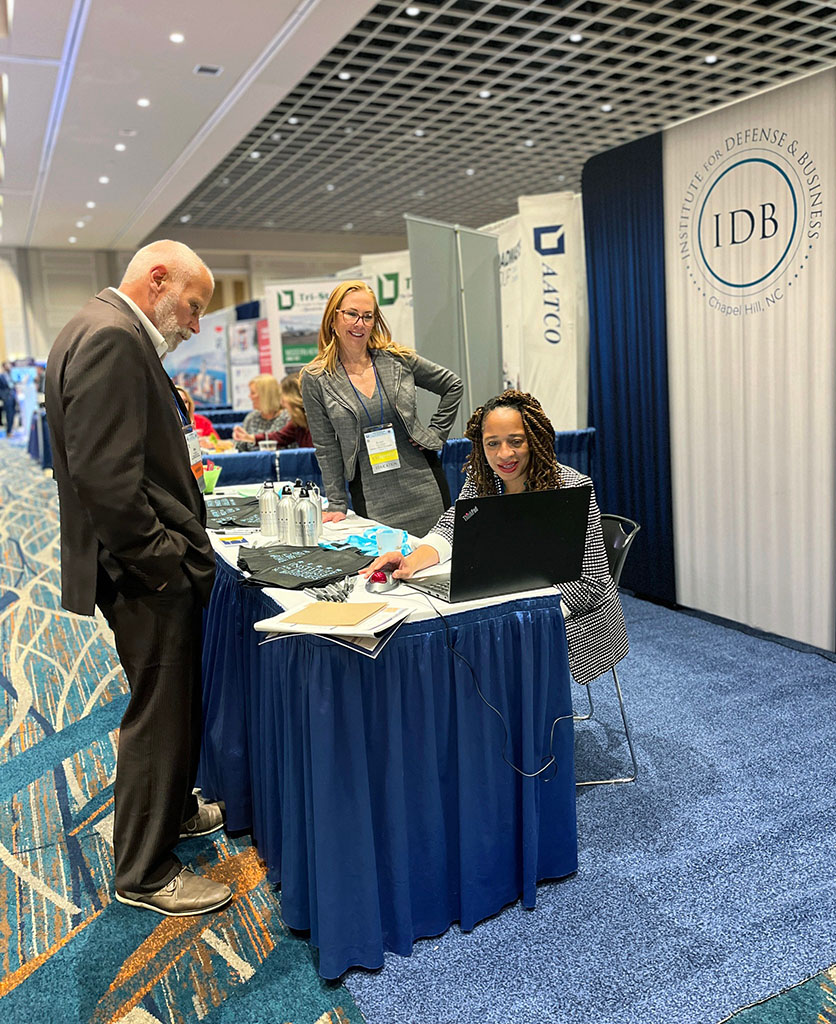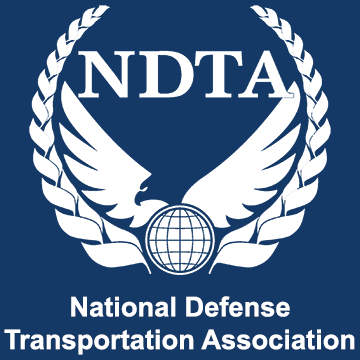 "Advancing U.S. Power Projection with Allies & Partners"
The Fall Meeting is a four-day, NDTA-USTRANSCOM co-sponsored, annual event providing government and industry the opportunity to identify and solve logistics and transportation issues together; learn about innovative technologies, develop best practices, and build professional and personal relationships.

This year's theme, "Advancing U.S. Power Projection with Allies & Partners," considers the global strategic competition occurring in a highly contested environment and the need to provide leadership in close coordination with allies and partners to provide the logistics and transportation capability and capacity to globally support U.S. national security interests.

Attendees bring a wide range of U.S. Government, industry, allies and academic experts together with the goal of building relationships, educating on a wide range of topics, solving logistics and transportation challenges, achieving a resilient Defense Industrial Base and building a strong U.S. national defense.

– NDTA
Mission & Goals
Since World War II, the National Defense Transportation Association (NDTA) has served our country's national defense and homeland security as a trusted environment where government, military, and private sector professionals can solve pressing challenges in the fields of logistics, transportation, and passenger travel services.
NDTA is a non-political, non-profit educational organization. Our three priorities are to:
Maintain that "trusted environment" by facilitating strong working relationships, education, and the exchange of ideas
Invest in programs and capabilities that provide value to our corporate and individual members, and help develop the next generation of professionals
Serve the broader national security interest through a new focus on all government stakeholders in logistics, transportation, and passenger travel
We have a rich history, dating back to 1944. In that time, NDTA has established a great track record of service; including real-world disaster relief through partnerships with organizations like American Red Cross, the creation of transportation studies and white papers, the development of emergency management plans, and exercises in cooperation with the military.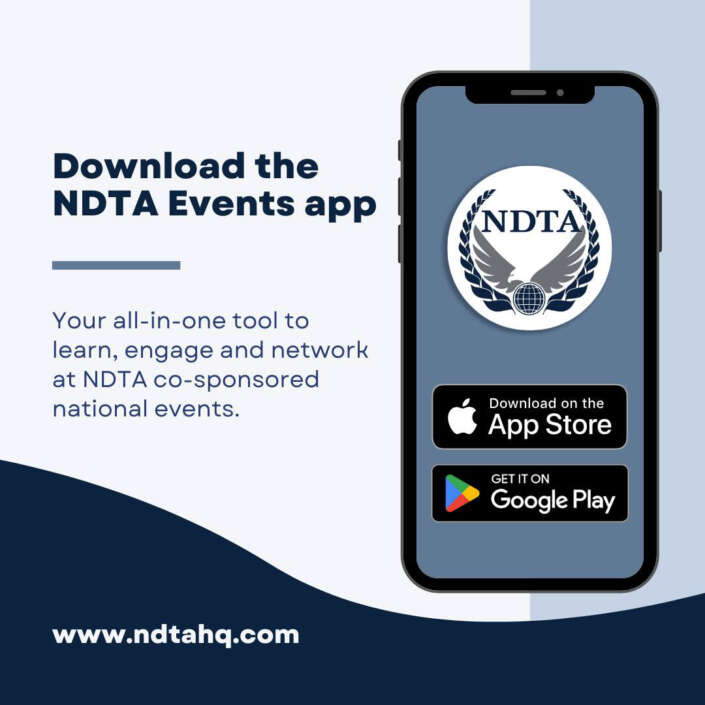 NDTA Events – Official NTDA mobile event app
iOS app / Android app
https://procharter.com/wp-content/uploads/2023/11/NDTA-Fall-2023-Conference-Event.jpg
576
1024
ProCharter
https://procharter.com/wp-content/uploads/2020/04/procharter-logo-golden.png
ProCharter
2023-11-15 14:01:25
2023-11-15 17:54:46
NDTA Annual Fall Meeting 2023