Our team has proven civilian and military aviation management experience for our clients around the world. Together, we provide 'Global Aviation Solutions' to anyone looking for all-in-one aviation solutions.
Andy Fleming
 CEO
Andy founded Procharter in 2010 and has over three decades of experience in aviation. Beginning his career in the Royal Air Force and subsequently holding main board positions across the travel, leisure and airline sectors. Andy possesses a wealth of aviation knowledge in aircraft leasing and aircraft charter, coupled with strategic and general management experience.
Andy's vision for Procharter was, and remains, to become the market leader in the 'remote site' arena. Combining specialist military skills with acute commercial acumen, at the same time as offering the full spectrum of air charter products that the market dictates.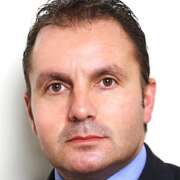 Steve Day
 Managing Director
Steve joined the Procharter team in December 2013, initially setting up the company in Dubai. With over 30 years' experience in military and commercial aviation and logistics, he brings a wealth of experience, much of it involving operating in challenging areas and conditions. He has travelled extensively, and worked and lived in Germany, Cyprus, Iraq, Afghanistan, Asia, Falkland Islands, Former Yugoslavia and several African countries. Steve has been in Dubai with his family for over seven years.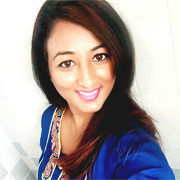 Shihaara Saheed
Operations Director
Shihaara (Shie), joined Procharter in 2014 and, her 15 years' experience in freight forwarding and aircraft charter operations, has been extremely beneficial to her role as Operations Director, for our projects in Afghanistan and Iraq. Originally from Sri Lanka, Shie has lived in Dubai for 10 years.
James E. Saldaña
Communications Director
James has 30+ years of experience working in Africa, Balkans, Middle East and Central Asia on projects ranging from aviation operations manager in support of UN and African Union forces in Darfur Sudan to the design and deployment of logistical management systems used to track the movement of 100 million kg of air cargo per year into Afghanistan in support of American and ISAF forces. James has also led media projects as an accredited journalist to document conflicts in the Balkans, Israel, Palestinian West Bank and Iraq. He is a veteran of the US Army's 101st Airborne Division and possesses a B.F.A. in Art and Design and an M.A. in Mass Communications and Media Arts. James is affiliated with Core Focus Group and IDC Films.