Aircraft leasing provides flexible short and long term options for private, commercial and government clients who require a dedicated aircraft for moving passengers and freight. Whether you require a helicopter or private jet, a commercial airliner or cargo freighter, we'll work with you to find the best solution based on your specific needs.
Aircraft available for 
charter, lease and sale
'short and long term aircraft leasing'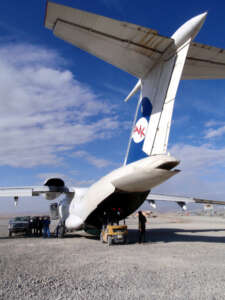 ProCharter is expert in short and long term aircraft leasing and has developed a portfolio of aircraft leasing services for both lessors and lessees. We have an in house database of worldwide carriers that ensures we offer the optimum solution for every request.
If you are looking for a short term aircraft lease to cover unscheduled maintenance or delayed aircraft delivery, or a long term aircraft lease tailored to deliver 'extra capacity' on a seasonal basis, ProCharter will provide a comprehensive solution, in budget and on your terms.
In an ever-changing aviation market it is of paramount importance to ensure assets are worked and costs are minimized. ProCharter are the market leaders in 'counter-cyclical' aircraft leasing, supplying aviation capacity to match seasonal demands whilst delivering year-round flying options for our suppliers. Our success in this area is unsurpassed and our suite of services, the most comprehensive and effective, is available to both airlines and tour operators alike. Capacity planning is at the heart of our aircraft leasing strategy and we believe it is fundamentally important to the success of our business and that of our key suppliers.
ProCharter works with the leading ACMI aircraft suppliers in the market and annually fly thousands of hours on behalf of our mutual clients. This ensures ProCharter has considerable buying power coupled with a detailed knowledge of all aspects of aircraft leasing.
With a highly experienced and dedicated team, we will work with you to ensure we deliver on our promise of 'customer first, excellence always'.