ProCharter Becomes a NDTA Member

ProCharter Becomes a NDTA Member
ProCharter recently accepted an invitation to become a member of the National Defense and Transportation Association.

– ProCharter
Based in the USA, National Defense and Transportation Association (NDTA) serves as a trusted environment where Government, Military and Private Contractors can get together and solve pressing challenges in the fields of logistics, transportation and passenger services.
ProCharter has a proven history in providing solutions to Military Aviation and Logistics challenges, often in remote and challenging locations.
NDTA Memberships: Time to Grow…Time to Go!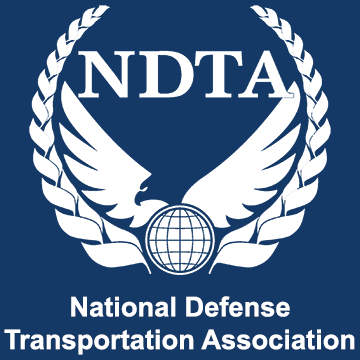 During my time in the military, there was a saying I often heard that was validated as truth over many years of service, "Mission first, people always!" The idea was clear: Nothing is more important than the organization's mission, but it is also true there is no way to accomplish that mission without all the Soldiers, Sailors, Marines, Airmen, and Coastguardsmen and the organizations to which they belong.

Since incorporation in October of 1944, as the Army Transportation Association (ATA), NDTA has been an organization driven by individual and corporate members who believed in the mission, "To foster a strong and efficient US transportation system to support the economy and the national security of the United States." And those men and women dedicated their time and talent to building a strong US national defense. They passionately formed and led NDTA chapters and committees while working to educate government and industry on the logistics and transportation issues of the day.

– COL Craig Hymes, USA (Ret.), Senior Vice President of Operations, NDTA
Mission & Goals
Since World War II, the National Defense Transportation Association (NDTA) has served our country's national defense and homeland security as a trusted environment where government, military, and private sector professionals can solve pressing challenges in the fields of logistics, transportation, and passenger travel services.
NDTA is a non-political, non-profit educational organization. Our three priorities are to:
Maintain that "trusted environment" by facilitating strong working relationships, education, and the exchange of ideas
Invest in programs and capabilities that provide value to our corporate and individual members, and help develop the next generation of professionals
Serve the broader national security interest through a new focus on all government stakeholders in logistics, transportation, and passenger travel
We have a rich history, dating back to 1944. In that time, NDTA has established a great track record of service; including real-world disaster relief through partnerships with organizations like American Red Cross, the creation of transportation studies and white papers, the development of emergency management plans, and exercises in cooperation with the military.
https://procharter.com/wp-content/uploads/2022/08/NDTA-Icon.png
360
360
ProCharter
https://procharter.com/wp-content/uploads/2020/04/procharter-logo-golden.png
ProCharter
2022-08-28 19:01:18
2022-11-11 10:56:36
ProCharter Becomes a NDTA Member